Case Study – Water Treatment in Metal Industry
Metal Processing  – Polygonal steel rods forming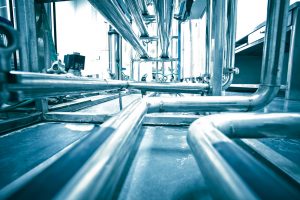 Processing steel scrap is a primary station in a comprehensive manufacturing process of steel rods, before rolling mill and foundry. Steel scrap melting into liquid steel is executed in a dedicated furnace at a temperature of 1,600⁰C using electric heating elements. At the end of the process, the liquid steel is formed into polygonal steel rods.
Water Treatment in Metal Industry
Water is a viable resource for metal industry. Highly used poorly consumed – this is the situation for metal processes that use water for cooling, descaling and dust scrubbing.
Water mixed with amphoteric solution polymer is designed to break out efficiently oil-in-water emulsions from wastewater. Its unique chemistry when used in the Oily Mill Scale Prevention Program can prevent agglomeration of oil on iron fines generated in the steel mill, resulting in greater oil break providing a reusable source of iron.
Tefen Solution
Today there are many metal processing factories that practice manual operation for water treatment. The operator mixes manually the water with the additive, a process which is time consuming and far from being accurate.
Tefen developed an automatic solution using MixRite 3.5 with a 1%-10% dosage rate hydraulic proportional pump dedicated for water treatment in polygonal steel rods forming. It ensures an accurate and homogenic process with an additive viscosity of up to 2200 cp. As a result, this solution delivers precision and cost efficiency and can be implemented in similar metal processing applications.